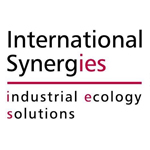 International Synergies Ltd. (UK): International Synergies Limited (ISL) is the world's leading expert on industrial symbiosis, recognised by the UN, UNEP, EU, OECD, China, UK, Canada, Mexico through its award-winning flagship programme and international brand NISP®. The European Commission cites IS as an innovative means to achieve resource efficiency; calling for Europe-wide implementation of IS as part of its 'Roadmap to a Resource Efficient Europe' and the high-level 'European Resource Efficiency Platform' (EREP).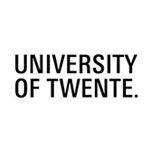 UNIVERSITEIT TWENTE (NL): The University of Twente (UT) is where talent can best realize its full potential. Students and staff are the key. Together, 3,300 scientists and professionals carry out groundbreaking research, bring about socially relevant innovation, and provide inspiring teaching for more than 9,000 students. To us, entrepreneurship comes as second nature. The campus is home to around 100 businesses, including student-run businesses. The University of Twente has also generated more than 700 successful spin-off companies. The university business park, Kennispark Twente, encourages and assists entrepreneurs to start new companies. The UT is one of the three technical universities in the Netherlands.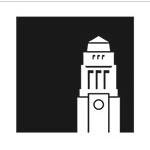 University of Leeds (UK): The University of Leeds (UNIVLEEDS) is one of the largest universities in the UK. It is a research-intensive university, a member of the Russell Group and ranked in world's top 100. The University has a multi-disciplinary and internationally leading energy research community and its current research council energy research portfolio is valued at in excess of £20M. In order to support this community and coordinate its activities for maximum research and educational value and impact the university has created the Energy Leeds virtual institute. As part of its educational mission, Energy Leeds has launched a new multi-disciplinary Sustainable Energy Systems master's programme addressing energy from technical, environmental, financial and political standpoints and with Professor Heyes as programme director.
Zurich University of Applied Sciences (CH): The Zurich University of Applied Sciences (ZHAW) is one of the leading universities of applied sciences in Switzerland. Teaching, research, continuing education, consulting and other services are both scientifically based and practice-oriented. Graduates of the ZHAW hold their own on national and international markets and in the intercultural working world. About 11.000 students are enrolled at the ZHAW in a total of 26 Bachelor's degree programmes and 13 consecutive Master's programmes. The university also offers a broad range of continuing education courses, including over 40 Masters of Advanced Studies programmes. 30 institutes at the ZHAW network their resources to provide business and industry with customised services.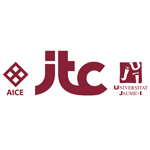 Ceramic Industry Research Association (ES): The Ceramic Industry Research Association (ITC-AICE) is a Private non-profit Research Institute recognized by the Spanish Ministry of Economy and Competitiveness as Technology Centre by Royal Decree 2093/2008. ITC-AICE is committed to providing solid support for ceramic sector in the defence and enhancement of their strategic positioning in the current global context, principally through innovation-enabling research and development actions, but also through whatever activities might serve to foster the competitiveness and growth of the sector, always based on sustainability criteria and commitment to societal well-being.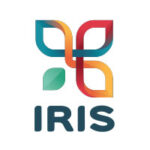 IRIS Advanced Engineering (ES): IRIS was established in Barcelona in 2007 as an advanced engineering and research company, specialising in the field of process engineering. IRIS has expertise in the following fields of engineering: Production Processes (with a strong specialisation in novel technologies); Smart Systems; and Optical Systems, combined with a knowledge and research capacity in environmental science, food technology and materials science.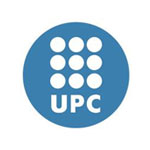 Universitat Politècnica de Catalunya (ES): The Universitat Politècnica de Catalunya · BarcelonaTech (UPC) is a public institution dedicated to higher education and research, specialised in the fields of engineering, architecture and science. With a focus on intellectual rigour, critical thinking, a cross-disciplinary approach to knowledge, educational innovation and entrepreneurship, the UPC produces competent professionals with the skills they need to tackle present and future challenges.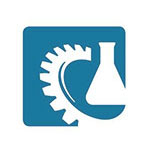 Society for Chemical Engineering and Biotechnology e.V. (DE): Society for Chemical Engineering and Biotechnology e.V. (DECHEMA), is an interdisciplinary scientific society with more than 5,500 personal and institutional members (including about 500 SMEs), whose activities cover wide areas relevant to the process industries. DECHEMA is dedicated to the support of Research progress and implementation in various fields of chemical engineering, including reaction engineering, catalysis, materials, process efficiency and environmental protection. DECHEMA is board member of the European Technology Platform Sustainable Chemistry (SusChem) and hosts several secretariats of organisations in this field: European Federation of Chemical Engineering (EFCE) and its international equivalent (WCEC), the European Federation on Corrosion (EFC) and the German Catalysis Society (GECATS).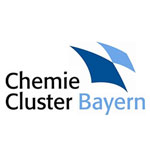 Chemie-Cluster Bayern (DE): CCB is a cluster network of 270 member institutions from the chemical and process industry in Bavaria and Southern Germany, including 40 universities and 8 Fraunhofer Institutes. Member companies cover producers of basic, fine and special chemicals, coatings, plastics and new materials. The cluster furthermore represents operators of industry parks (Mainsite, InfraServ Gendorf) and leading experts in chemical engineering, such as Linde or Siemens. CCB chairs the Project Council of the European Chemical Regions Network and is awarded with the "Gold Label for Cluster Excellence".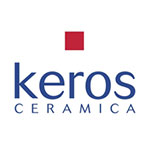 KEROS CERÁMICA S.L. (ES): KEROS CERÁMICA S.L. (KEROS) is a company founded in 1994. Its business is the manufacture and commercialization of ceramic products. The company has a facility (production and offices) in Nules (Castellón), the facility occupies 22.000 sqm in an area of 80.000 sqm. The annual production capacity is 4 millions sqm. Since 2009 a filial was set up in Russe (Bulgary) (KEROS BULGARIA EAD), where it produces white body wall and floor tiles, with an annual production capacity of 2,6millions.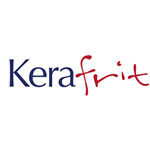 KERAFRIT, S.A. (ES): Kerafrit s.a is a chemical ceramic company with headquarters in Nules (Castellón) and was inaugurated in 1997; it is dedicated to the manufacture and commercialization of frits, enamels, colours, silk-screen printings, mediums, additives, digital inks, 3rd firing products and other ceramic materials. In 2014 the Kerafrit commenced a new stage with a new majority shareholder (Ceramic Group). This made the company grow, providing a solid financial position, with more investments in added value products and an international expansion with better means, more technical personnel and focusing the commercial strategy in obtaining new markets. With the help of a significant technological effort, of R&D investment and with the capture of new clients, and with the support of our new Ceramic Group we have increased our sales by 20 % compared to the previous years, reaching around of 20 M €/year.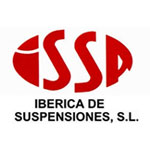 Ibérica de Suspensiones S.L (ES): Ibérica de Suspensiones S.L (ISSA) produces helicoidally suspensions for the automotive industry; it belongs to the metallurgic sector. Founded in 1989 and headquartered in Alsasua (Spain) ISSA is a joint venture between Sogefi group and NHK Spring. The company offers products ranging from the design to the manufacturing and supply of suspension coil springs and stabilizer bars made both with cold and hot forming technologies. It operates in business segments including the supply of OEM parts for passenger cars and light commercial vehicles. ISSA has 212 employees in the two manufacturing sites of Alsasua and Nules, and in 2012 its turnover was €49.2 Million.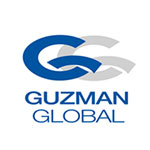 GUZMAN GLOBAL S.L. (ES): GUZMAN GLOBAL is a leading raw materials distributor company based in Spain which belongs to Grupo GUZMAN, a family-owned business. Guzmán was founded in 1939 and our core business is and has always been the distribution of raw materials, from minerals to rubber, polymers, chemicals, raw coffee beans, nuts and dried fruits amongst others. But we are not only raw materials suppliers since we also cover essential aspects for our customers as quality control, technical assistance, research & development & innovation as well as logistics services according to their needs.
Eskisehir Chamber of Industry (TR): Eskişehir Chamber of Industry (ECI) was founded in 1968 by the law no: 5174 and is a professional public non-governmental organization. ECI has been established with the objectives of accelerating industrialization and dealing with the problems of the industry in the region. ECI has 700 members from various sectors including the aviation, rail systems, machinery production, metal working, white goods, food, textile industries etc. The total exports of the members summed up to 2.2 billion USD in 2013, their turnover is approximately 8 billion USD and total work force is around 45.000 people.